It's the Season to Be Charitable – Support Girl Child Education Campaign!
There is a bright young girl in Rajasthan, India.
She has big dreams of getting a high school education.
Can you help her?
India is a diverse country with unique struggles, especially in terms of education for the girl child. In many parts of the country, a girl child is still viewed as a burden – she is but a bride in the making who will one day leave home. Therefore, for a family struggling to make ends meet, educating a girl child is a sunk investment. They would much rather spend money on a son's education and restrict a daughter to household work. A lot has changed in India since the last few decades. Thanks to government-sponsored initiatives, more girls greater than fifteen years of age are in school, than ever before.
Yet, a lot more needs to be done at every level of society and by everyone who can support the noble cause of girl child education.
Last year Son of India (not-for-profit organization), with support from Kaushalam Foundation, raised donations to sponsor the full tuition expense of forty girl students from poor families studying at Keshav Vidyapeeth, a residential, educational institution located in the heart of Jaipur, Rajasthan ( India). The school is run entirely on charitable contributions and thanks to the support of staff who volunteer their time.
Many of us from the Indian diaspora often feel torn between the desire to live in the U.S. and the urge to give back to our motherland. I know, that like me, many of my Indian American counterparts are involved in diverse social welfare projects based in India. But if you can find it in your heart to support one more cause, I want you to choose the girl child education campaign.
Forty to fifty percent of girls in the age group of 15 to 18 years in India are denied their constitutional right to education. Women contribute only 18 percent to India's GDP. This figure is indicative of the low levels of higher education amongst girls.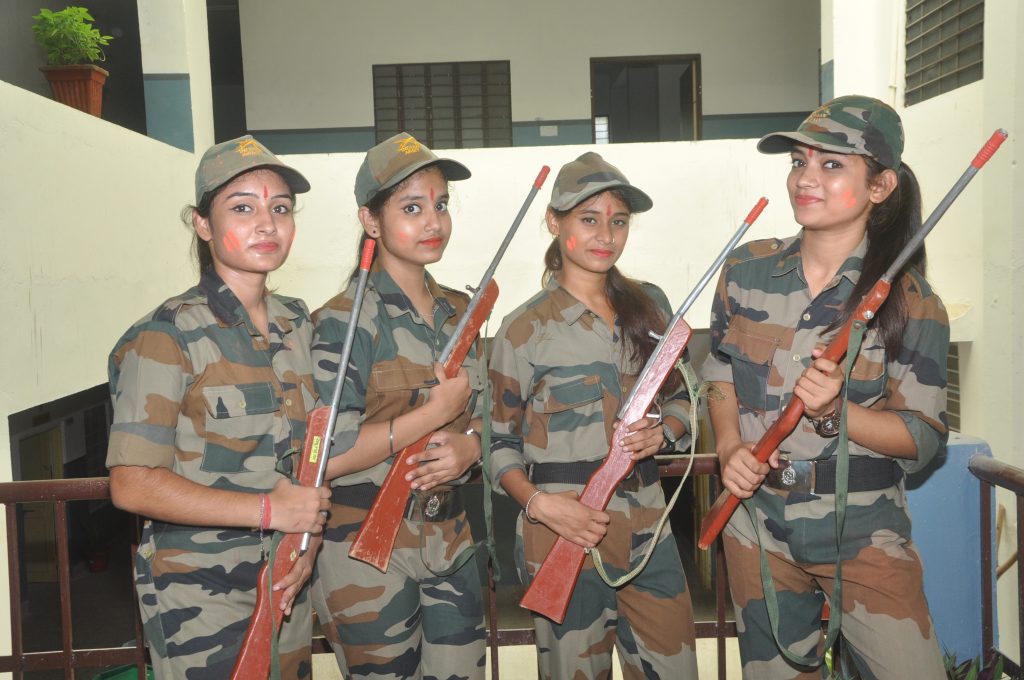 Support the "Girl Child Education Campaign" from 2 to 25 September 2020 We have a 100% matching donor!
Charity begins at home, but the truth is, charity is borderless. No matter where you are located, India or the U.S., you must help. Today we offer you an opportunity to directly impact the lives of the young girls at Keshav Vidyapeeth.
To contribute and make a direct impact on their educational future, you can choose from any of the following donation options –
· $1,001.00 Laptop, Tuition, Uniform & school supplies for one year
· $501.00 One Year of Tuition Fee & School supplies
· $301.00 Tuition Fee Only for one year.
· $101.00 Internet expenses for one year
· $51.00 Two Uniforms.
· Or a Custom amount
To support multiple students, please enter the donation amount in the custom box.
Our aim is to raise $100000 between 5 and 25 September 2020.
This is the first time we are raising funds through a crowdfunding campaign. Please render your support wholeheartedly.