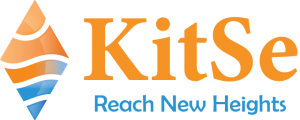 Kaushalam Institute for Technolgy and Social Entrepreneurship
Come learn the A to Z of launching a successful Not-for-profit social enterprise because failure is not an option!
The stakes are always high when you choose entrepreneurship. Social entrepreneurship just magnifies the stakes by several levels.
As a social entrepreneur, you often face resistance from different corners – buyers, government bodies, financers, suppliers, and even the middlemen. Yet overcome the odds you must.
Whatever your social mission/ cause, it's a failure will impact just not you and your team, but potentially thousands of disadvantaged people who would otherwise have benefited from your social enterprise.
And so, if you aspire to be a social entrepreneur, you must be extremely well prepared.
The KITSE Social Entrepreneurship Program© will empower you to do just that.
If you seek to make a social or ecological change, look for an innovative solution to a social problem, or start an enterprise based on ethical functioning, this 10-week online social entrepreneurship program is for you. Our goal is to enable you to create a sustainable social enterprise that benefits the entire ecosystem of stakeholders.
Designed by entrepreneurs and highly experienced American business school researchers and professors, the KITSE Social Entrepreneurship Program integrates experience, research, and academic knowledge.