The Indian Women's Hockey Team & the Girl Child Education Campaign
Our annual fundraiser for supporting the education of at least 100 young girls in Jaipur will commence in September'2021. The Son of India Foundation is a sponsor of the Girl Child Education Campaign in the Indian state of Jaipur. The stellar performance of the Indian women's hockey team is a prime example of what our girls can achieve if they have the right environment and resources.
When the going gets rough, the tough get going. Surely you have heard this often-repeated adage. But the current Indian women's hockey team has taken it to an all-new level. They have overcome incredible odds for years to be who they are today. As individuals, these women battled immensely trying personal circumstances to become members of the national hockey squad. As a team, they displayed immense grit, physical endurance, and positive thinking to almost win a bronze medal at Tokyo 2020 Olympics.
The women narrowly missed a monumental podium win. But that does not take away from the fact that it was the first time an Indian women's hockey team was in an Olympic semi-final. The team lost their first three matches but returned stronger as they beat Australia, and Argentina. The bronze medal match with Britain could have just as easily gone India's way.
Conquered Life's Hurdles
In India, most sportspersons emerge from the grassroots level. For the youth hailing from poor families, sports are an escape from an environment of hopelessness. These youth have the hunger to rise above their circumstances; they are prepared to pour in the blood and sweat it takes to become a good sportsperson. For those who reach the national or state level in a sport, there is the allure of getting a government job and a steady income, something their parents most likely never had.
Unfortunately, young girls from poor families are rarely allowed (let alone encouraged) to take on a sport. The fact that as a sportsperson, a girl will spend hours training, that the trainers may be male, or that the girl may wear western attire to play the sport is not looked upon too kindly in Indian society.
And this is what makes many of the Indian hockey women's players so remarkable – they have beaten every obstacle that came their way to pursue their passion for sports.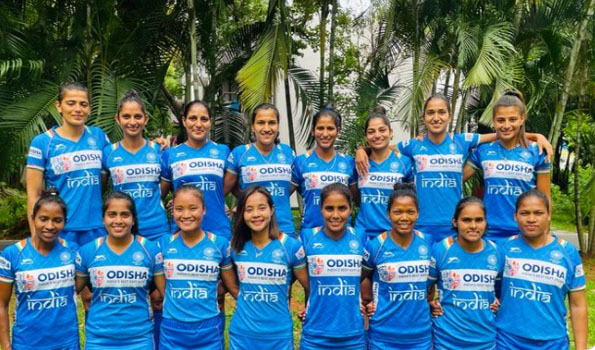 Starting from the Captain of the team Rani Rampal, who is a hand cart puller's daughter. Savita Punia (goalkeeper) is a farmer's daughter. Deep Grace Ekka hails from a tribal family in Odisha. Neha Goyal's mother worked in a shoe factory, Navjot Kaur's father is a mechanic, and Nisha Warsi's father works as a tailor.
And the list goes on. In most of these cases, the players persisted with their families to let them play hockey, even though it went against societal norms. Once the girls had the unwavering support of their family or the encouragement of a coach, they grabbed the window of opportunity to prove the faith placed in them.
They Shine the Light for Others with Their Grit
Neil Hawgood, the former Australian coach of the Indian women's hockey team, in a BBC interview, said, "Foreign coaches can say that (Indian players are meek), but to recognize and understand why that was there in the first place is and was where we made the biggest gains in the early years. Deep Grace Ekka and Sunita Lakra took about two years before they would look me in the eye. By 2014, that trust had been developed, and the team began to grow." It was under Hawgood's mentorship that the women's hockey team qualified for Olympics for the first time in 2016 (Rio).
The outgoing Dutch coach Sjoerd Marijne, who worked with the team from 2017 and has widely been lauded for the team's 2020 Tokyo performance, had this to say: "We did not win a medal, but I think we have won something bigger."
These women exemplify how a young Indian girl who gets the right encouragement and environment can flourish to become the best in her chosen field. Undoubtedly, the women's Indian hockey team and other 2020 Olympic champions such as Saikhom Mirabai Chanu (weightlifter), P V Sindhu (shuttler), and Lovlina Borgohain (pugilist) will prove to be an inspiration for so many young girls in the country.
Kaushalam Foundation, Jaipur, salutes these incredible Indian sportswomen who are trailblazers for future stars that the country will hopefully produce, and in much higher numbers.
Importance of Education in Encouraging the Girl Child
In India, education is free until the age of fourteen (grade 8). If a family with limited resources must decide between spending money on education and encouraging their child to pursue sports, which do you think they would choose? Most would opt for education because that is a more likely route for the child to find employment and support the family as an adult. Therefore, even if a child has a talent for a sport like hockey, she is unlikely to receive support from her parents. Also, regressive gender biases still exist in millions of families across India. For instance, biases such as "ladki to paraya dhan hai" or a girl is a wealth that belongs to someone else (that's because when she gets married, she will leave the family).
But what if we could ensure that families of girls, like those of Rani Rampal, Vandana Kataria, and Neha Goyal, did not have to worry about meeting higher education expenses? Would it help more girls be encouraged to pursue unconventional careers such as sports? Would it help our girls be more fearless, both on and off the playing field? The answer is yes!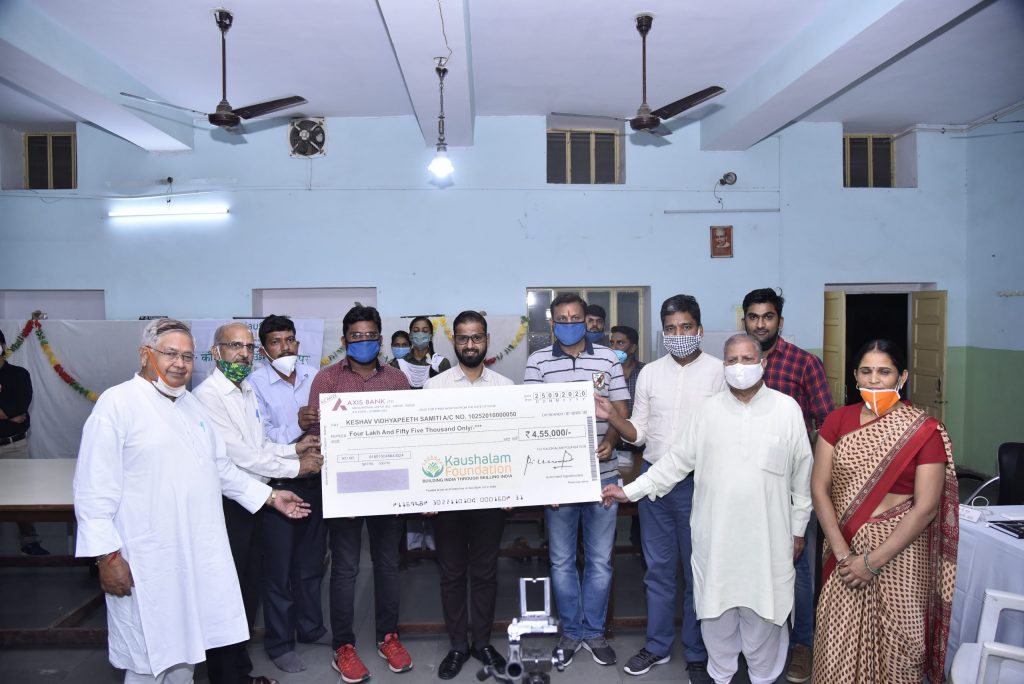 Last year The Son of India Foundation sponsored the high school education for 60 girls at Keshav Vidyapeeth. We also financed the creation of a computer library in the school. This year, our target is to provide 100 percent education sponsorship for all 11th and 12th-grade girl students and a laptop for each girl student.
As part of the blessed international Indian community, we must empower these girls to dream big, while they are in middle and high school. Kaushalam Foundation (Rajasthan) is committed to fulfilling this mission on the ground for the Son of India Foundation (USA). Our annual fundraising campaign will be held on September 26, 2021 (evening). We hope to impact the lives of at least a hundred high school girls through funds collected on that day. We look forward to your whole-hearted support in making this yet another successful girl-child education campaign.