Why is the Real Context Missing in Media's Depiction of Atalji's Contribution for India?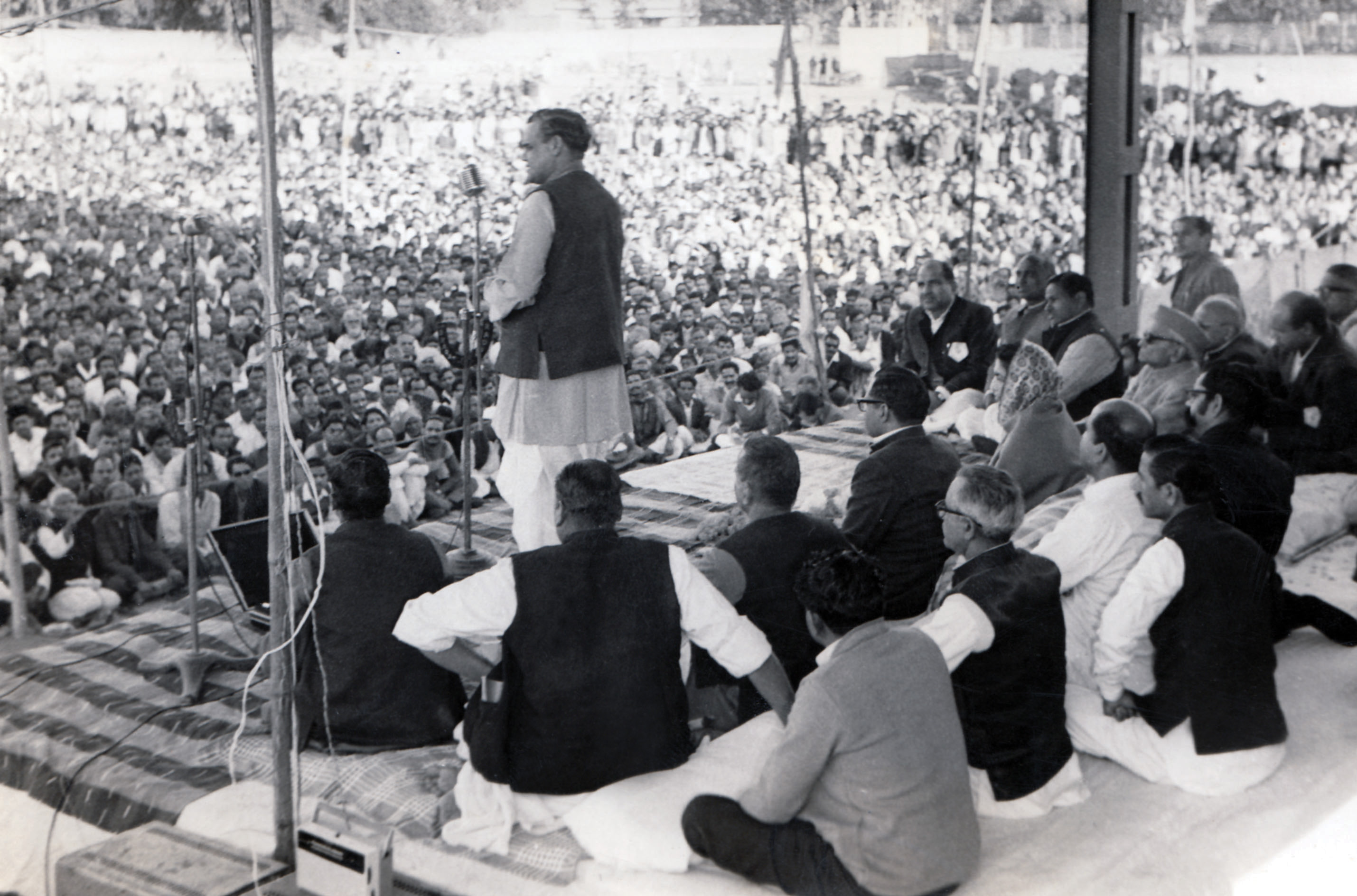 Author: Kunal Jain @sonofindia
The entire nation is mourning the demise of former Indian Prime Minister Atal bihari Vajpayee, whom I affectionately, like scores of others, prefer to call Atalji. His passing away reminds me of the days I spent with my family back home in India.
The former three-year term Prime Minister was frequently mentioned in discussions with my father ( a former RSS worker from Rajasthan), and in fact, this trend continued even after my father's death four years ago.
Inspired by Atalji, my father had dedicated his life to the service of the nation and humanity. Once, when I was a small child of two years, he took me to welcome Atalji at the airport in Jaipur. On arrival, Atalji immediately embraced me with both hands and offered his lunch box which he probably received on the plane. That kind and loving gesture touched the hearts of my parents so much that they used to tell me this story every time they'd see Atalji on television. Even now, my mother fondly remembers that incident which happened forty-two years ago.
When I was in middle school, I found another opportunity to meet him. My father was meeting Atalji after almost after 15 years, but on meeting my father, Atalji recounted my father's hard work and dedication to the organization; it was as if they had never been apart. Atalji affectionately introduced my father as one of his closest friends to a crowd of thousands of volunteers and children of #keshavvidyapeeth.
Check out this video for a glimpse of his interactions with children ( at the same function); it shows the height of his wisdom and sharing skills in such a humorous way that even middle school children are enjoying it.
Atalji was a mentor to many people, but in my opinion, after Gandhi, he was the torchbearer of true social entrepreneurship in India. I haven't seen or found his kind of oratory skills set in any leader even in the present times in Indian politics. He ignited the masses. He was a rare combination of a peaceful warrior and a teacher who could transform the lives of many people. Those who got an opportunity to listen to him once rarely forgot his advice.
Going through the old pictures and videos of my father's association with Atalji, it is clear to see how the volunteers of #BJP were built and crafted under Atalji's guidance to serve the nation. Leaders like Narendra Modi and many others were mentored courtesy the strong foundation that direction Atalji laid for the BPJ ( India's ruling political party).
I don't think that anyone in the current BJP leadership, or in the opposing Congress Party, or even anyone in the much respected Indian media, can match the intellect and creativity of Atalji. He was primarily a #karyakarta crafted and nurtured by Sangh (RSS) very thoughtfully and given the freedom to build a vision for the nation, which was later adopted by him as the BJP party's mission to serve the country. This link is clearly missing when people talk about him and his contribution to India.
He used the resources and guidance to hone his creativity and intellect to further help in achieving the mission of shining India during his multiple tenures as Prime Minister. Even in his own party of today, leaders are missing his intellect and skillset. Just like Gandhi is missing from present India Leaders, like Atalji will always be missing.
But maybe there is some hope. Sangh(RSS) was predominantly responsible for creating such leaders, and I think if that organization continues to grow with the mission of building India through nationalistic agenda, without bias towards any community, more leaders like him may be created who can fill the gap.
In Hindu Mythology it is said that now and then a saint takes birth to remove the evils of the society and I think Atalji was one of them. God bless India with many more leaders like him.
When I see his videos and pictures, it inspires me even now. Whenever I find my energy levels dipping, I search for him on YouTube to watch a little clip. That gives me more strength than anything else in my life at this moment. He had that kind of charisma to motivate people, and I will continue to miss this person in this lifetime.
Rest in peace Atalji, for it was a life splendidly lived.
@sonofindia www.kunaljain.com